New Product Releases
Fourth Quarter 2014
RAIL

N

SCALE Ford Transit
Maurice Pierik of RAILNSCALE has notified us that they have added the Ford Transit (1965-1978) Mk1 to their lineup. The Ford Transit was produced in Great Britain, Belgium and Turkey. The available models correspond to the 1971-1978 model years. The Transits are available as 1/160th scale left-hand drive and 1/148th scale right-hand drive models.
The part numbers for the 1:160 scale kits are listed below: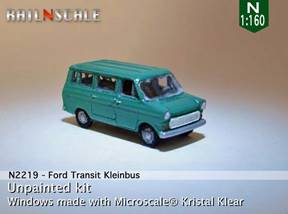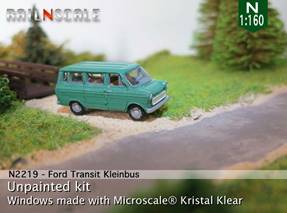 N2219 – Ford Transit Minibus LHD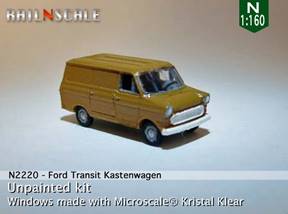 N2220 – Ford Transit Van LHD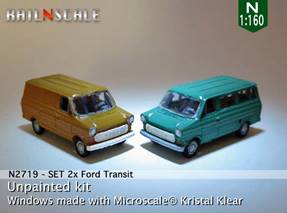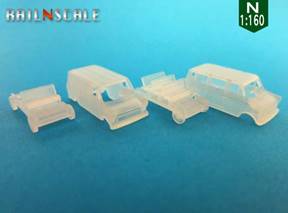 N2719 – SET 2x Ford Transit LHD
All models are unpainted kits, and can be ordered via Shapeways.
RAIL

N

SCALE introduces the Renault 5 in multiple versions
The Renault 5 was produced from1972 to 1985, and it was France's most popular car for ten years. In North America the Renault 5 was marketed from 1976 to 1983 as the subcompact Le Car.  Four different versions of the Renault 5 are available from RAILNSCALE.  The "parked" models are equipped with turned front wheels.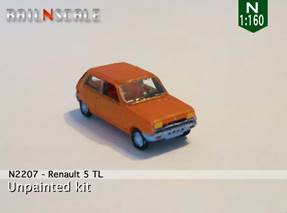 N2207 – Renault 5 TL 1972-78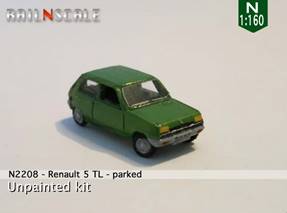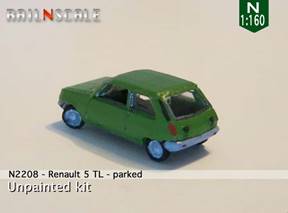 N2208 – Renault 5 TL 1972-78 – parked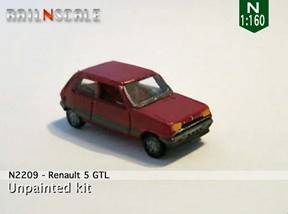 N2209 – Renault 5 GTL 1982-85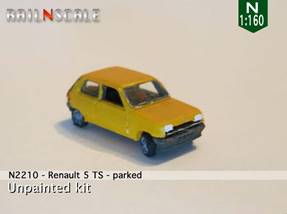 N2210 – Renault 5 TS 1982-85 – parked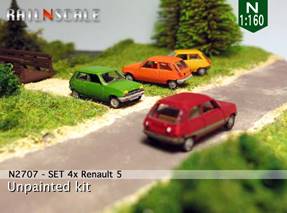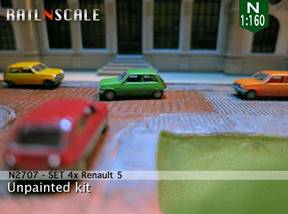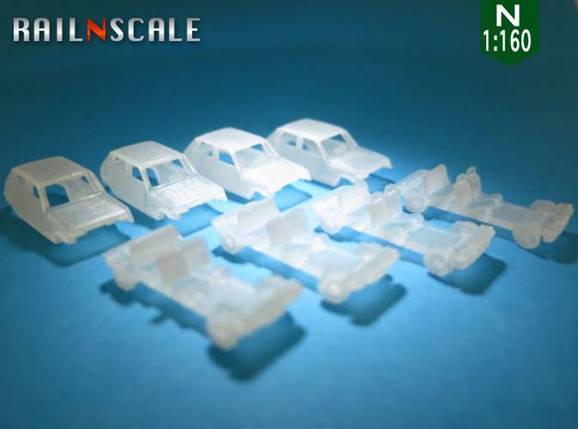 N2707 – SET 4x Renault 5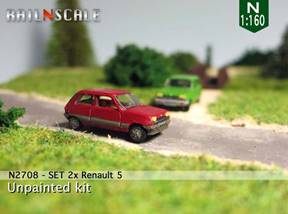 N2708 – SET 2x Renault 5
The models are delivered unpainted. Instructions can be found on the RAILNSCALE website: www.railnscale.com. All models can be ordered via 3D print service Shapeways. Once again we wish to thank Maurice Pierik and Joris Hoogelander of RAILNSCALE for providing photos and prototype information for the models.
Inter-Action Enterprises camp trailer
Markus Schiavo sent us a link to Inter-Action Enterprises' 17-foot vintage travel trailer. The web page states that the model of a 1947 travel trailer, and the kit contains laser cut and engraved stabilized resin impregnated board and paper. Even the window glazing is precut.
Busch Mercedes ML and Sprinter with boats arrive

The Busch Mercedes-Benz ML-Class SUV (#8334 shown above) and Sprinter van (#8337) with outboard motor boats on tandem axle trailers arrived at a limited number of North American hobby shops in October.  While the Sprinter is decorated for rescue service in Germany, the ML-Class is completely appropriate for a North American scene with the factory for the prototype located in Alabama.
Contact: info@nscalevehicles.org